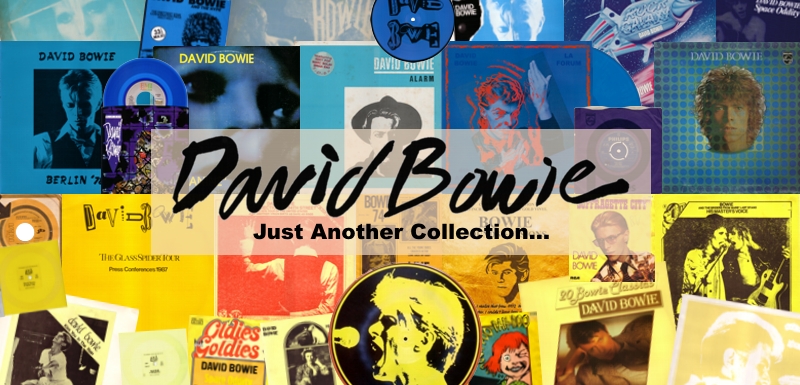 ---
Dedicated to the memory of David Bowie (8/1/1947 - 10/1/2016)
---
Hello and welcome!
Where are you and what is this? This website is a strictly personal project, primarily documenting my personal Bowie collection for easy (online) reference. Basically, it's a list of my Bowie records in more or less chronological order. So it's certainly not a complete discography or something like that - although it might contain some discographical information that may be useful to others. But beware of two things: first, some of the information is certainly incomplete and even incorrect. It's always work in progress. And, second, due to the "list" nature of these pages some of them might take ages to load - depending on the speed of your internet connection.
Please note that this is a strictly non-commercial website: I do not sell or trade any Bowie records. I'm a collector, not a record dealer, and if I've got a spare copy I'll sell it on eBay or so.
Please also note that this website does not use cookies, that it does not collect any information about your identity, and that it doesn't even count the number of visitors. So unless you decide to send me an e-mail you will remain absolutely anonymous.
Established 24th April 2009, latest update: 17th November 2023 (update history).
---